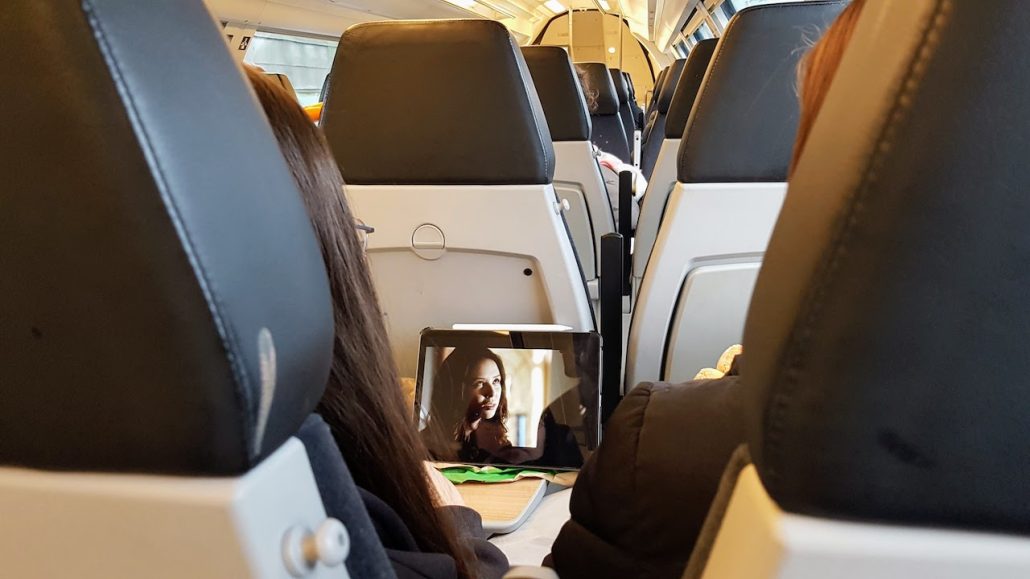 Instead of listening to my current favourite travel music album (Roisin Murphy: Roisin Machine) I couldn't resist secretly joining the two girls sitting in front of me watching an episode of The Vampire Diaries.
What I liked about them was the way they talked about the characters as if they were a part of their real lives, like boys and girls at school.
They seemed really connected to them.